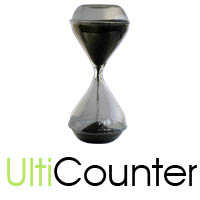 Ulti Counter version 1.1.1 has been released. This contains one new feature. In the back-end of the module, you have now the option to add leading zeros. With leading zeros, the hours, minutes and seconds are always shown as 2 digits (e.g. 09:04:07 iso 9:4:7).
Also four new languages have been added to this Joomla extension. A big thank you for the guys who provided the language files. The new languages are Polish, Spanish, Italian and Interlingua. This last language is an auxiliary language that implements internationally known words in an enlgish-like grammar.
There is also a new article in the Ulti Joomla FAQ. This explains how to manipulate the alignment of the Ulti Counter module: Can I change the alignment of the counter?
Ulti Counter 1.1.1 is now available for download at our free Joomla Extensions section

TrackBack URI for this entry
Comments
(1)

Subscribe to this comment's feed
Write comment
---