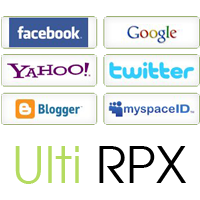 We have been getting a lot of questions about our newest Joomla Extension: Ulti RPX. To answer them, we want to explain our plans for the comings weeks.
Things have been a bit hectic, but we still hope to have the first official version ready by the end of this week. Worst case scenario is beginning of next week.
Once this is completed we will concentrate on the support of other Joomla extensions. It's clear that there is big demand for this. Community Builder and JomSocial will be the first. JFusion and others will follow later. The idea is to have this completed by the end of august, maybe beginning of september.
So to answer all these questions we get: yes we will support other extensions, just have a bit of patience...
Update: Monday august 3rd will be the release date of Ulti RPX. Work is almost completed. Over the weekend some more tests will be performed.

TrackBack URI for this entry
Comments
(4)

Subscribe to this comment's feed
Write comment
---